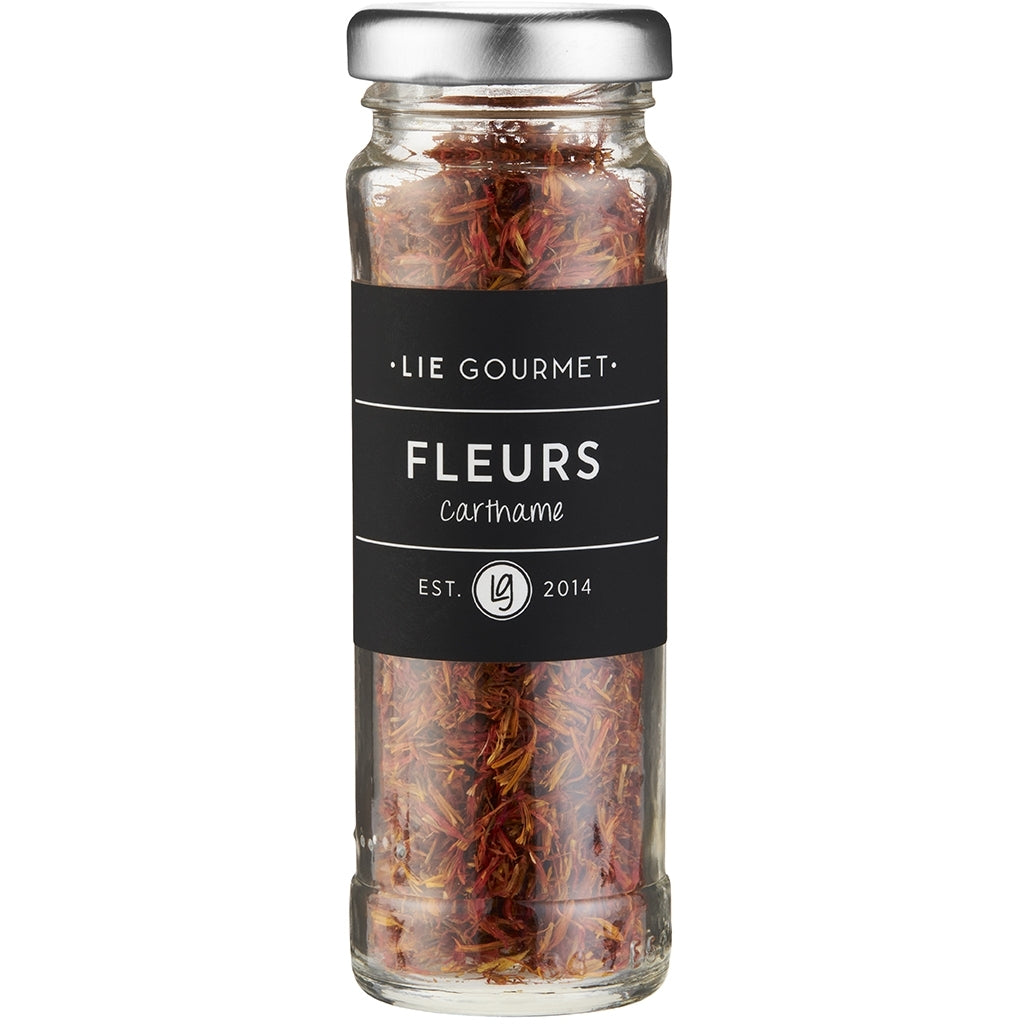 Dried safflower (7 g)
€5,75
Natural dried safflower with a light, delicate and soft flavour and a beautiful deep orange color. Perfect for natural decoration of cakes, desserts, rice dishes, food, drinks/cocktails, ice cream etc.

Best before: approx. 2 years
Contents: 7 g
100% recyclable glass

Ingredients: Natural dried safflower flowers. Store in a dry and dark place.