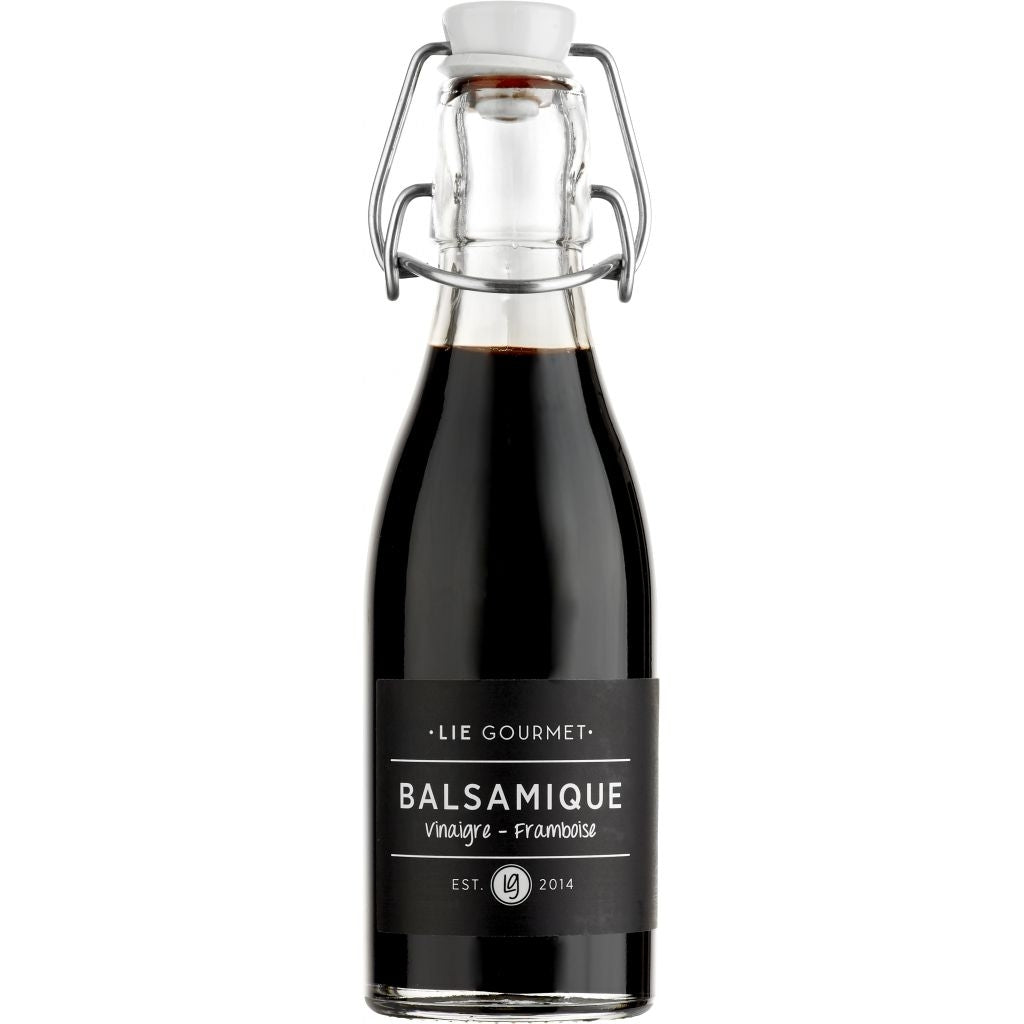 Balsamic vinegar raspberry (200 ml)
€9,25
Tasty and intense Italian balsamic vinegar with a delicious taste of raspberry. Perfect for salads with beetroots, berries and red cabbage, and in any dressing/marinade for red meat, cheese or as a great taster in a sauce.

Best before: approx. 1,5 years
Content: 200 ml
100 % recyclable glass

Ingredients: Wine vinegar, concentrated grape must, natural raspberry, 6% acid. Contains sulfites.