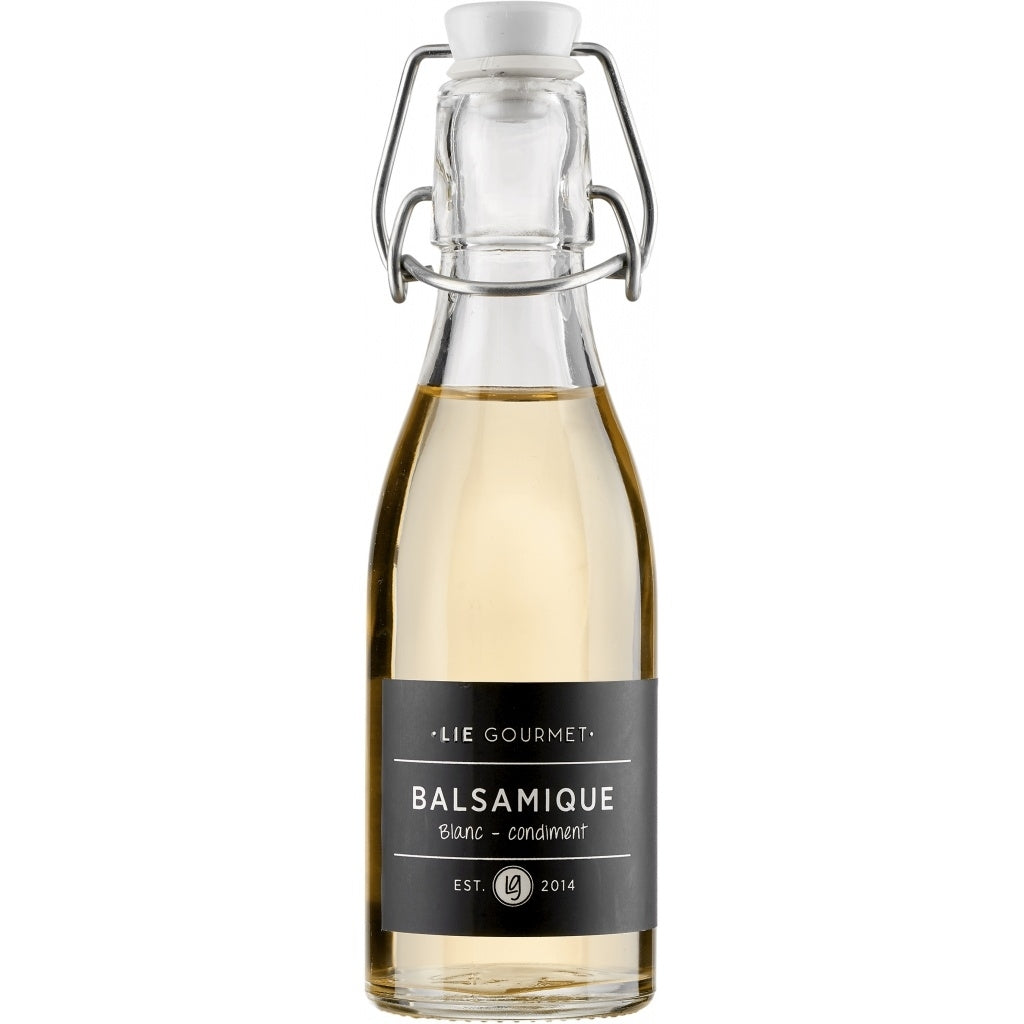 Balsamic vinegar white (200 ml)
€9,25
Tasty and crispy white balsamic vinegar. The vinegar has a lighter flavour compared to the dark balsamic vinegars. Perfect for homemade marinades, sauces or fish/chicken dishes.

Best before: approx. 1,5 years
Content: 200 ml
100 % recyclable glass

Ingredients: White wine vinegar*, concentrated grape must*, balsamic vinegar* (1%), antioxidant: potassium metabisulphite*. *Contains sulfites.