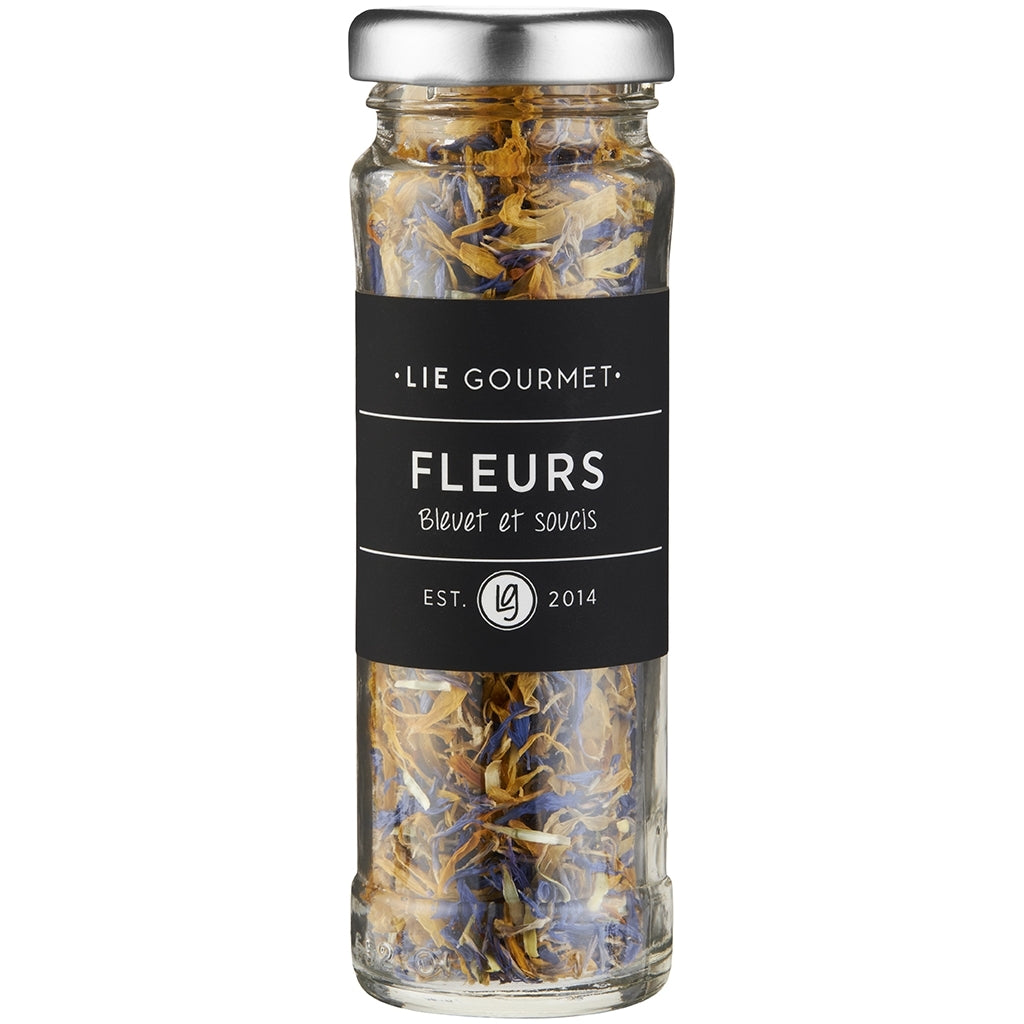 Dried flowers marigolds and corn flowers (3 g)
€5,75
Natural dried marigolds and corn flowers with a light, delicate and soft flavour and beautiful colors. Perfect as a natural decoration on all kinds of salads, meat and rice dishes, soups, baked vegetables, cakes, muffins, bread, omelets, drinks/cocktails and desserts. NO ADDITIVES.

Best before: approx. 2 years
Contents: 3 g
100% recyclable glass

Ingredients: Natural dried cornflower and marigold petals.