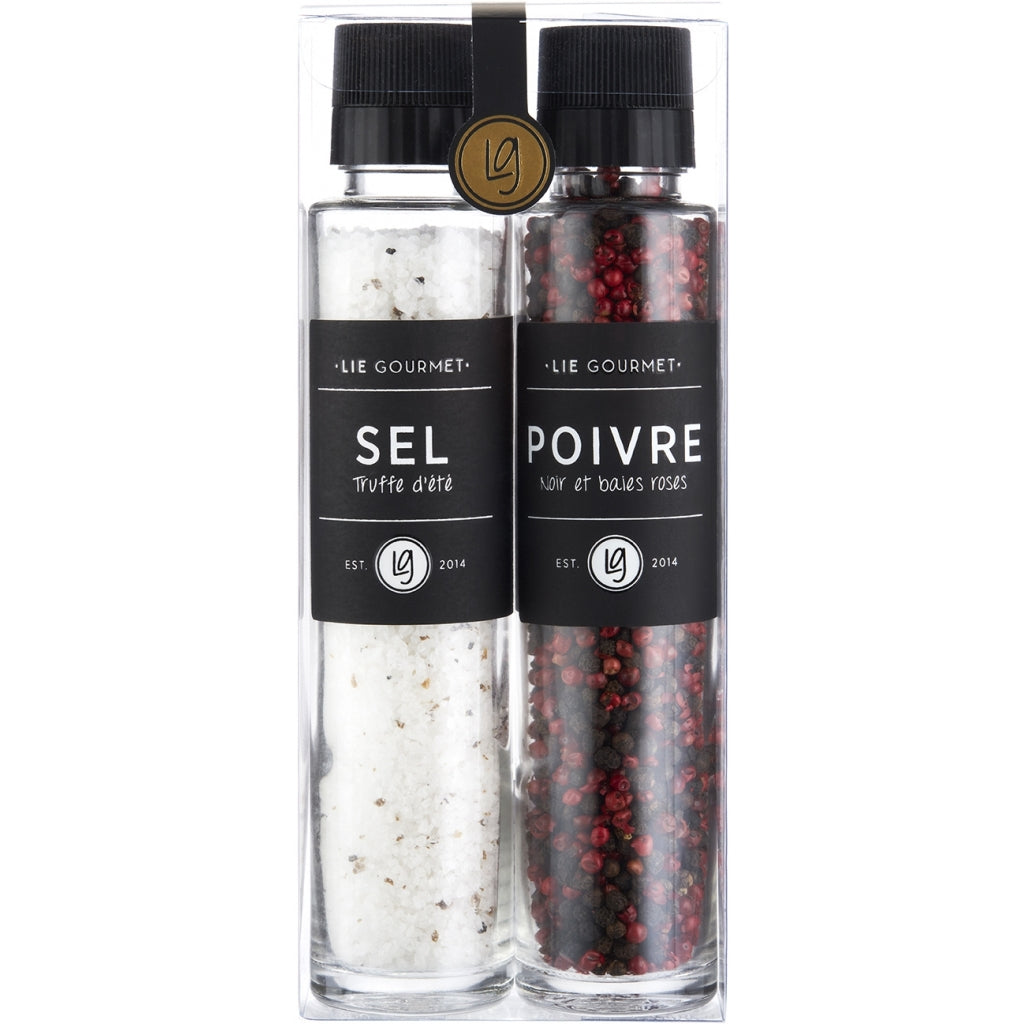 Gift set grinders - Salt/truffle & pepper set (265 g/100 g)
€25,25
Exclusive gift box with 2 delicious grinders: sea salt with summer truffle and black/rose pepper blend. The perfect gift idea to use for your very best every day meals.

The grinders are wrapped in a nice transparent box with a LIE GOURMET gold sticker.

Best before: approx. 2 years.
Content: 265 g sea salt / 100 g pepper blend
100 % recyclable glass

Ingredients: Black pepper (60%), pink pepper (40%) / Salt, summer truffle 2,25%, truffle flavour 0,5%.