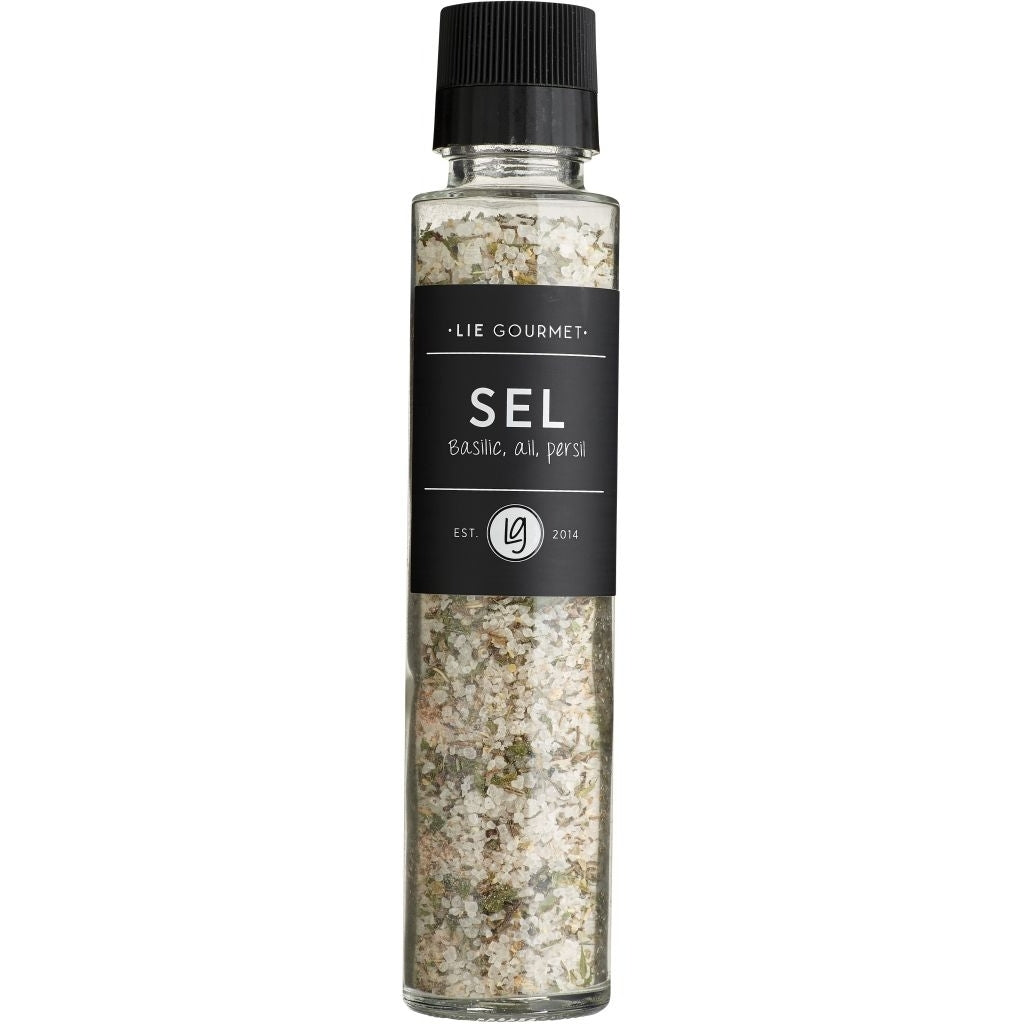 Grinder - salt, basil, garlic, parsley (250 g)
€10,95
Beautiful mix of coarse salt with basil, garlic and parsley from Provence. Perfect for meat, fish, southern dishes, dressing, marinades, sauces and pasta dishes. Presented in a nice and elegant glass bottle with a grinder.

Best before: approx. 2 years
Content: 250 g
100 % recyclable glass

Ingredients: Salt, basil (1,9%), garlic (1,2%), parsley (0,2%), chili (hot chili, chili, cumin, coriander).