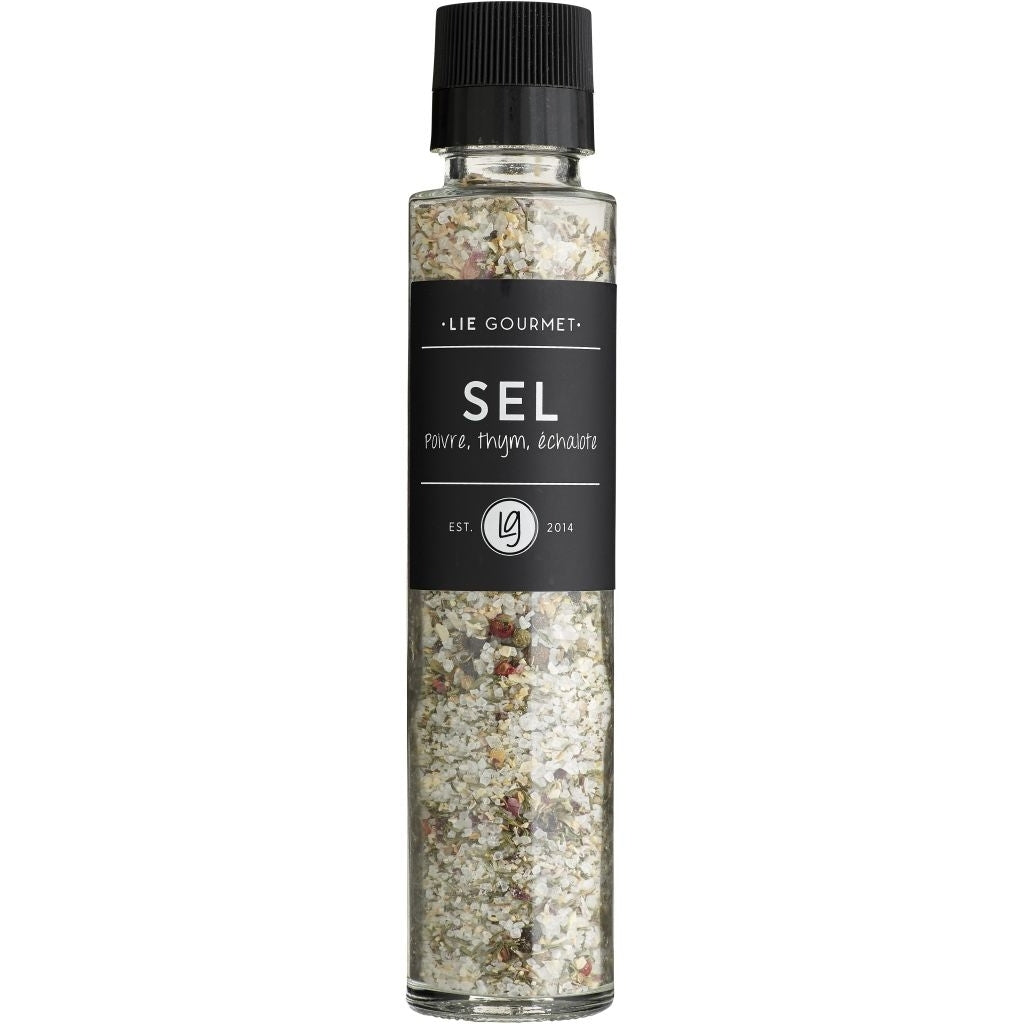 Grinder - salt, pepper, thyme, shallots (190 g)
€10,95
Lovely blend of salt with pepper, thyme, shallots and garlic for all your favorite dishes. Perfect for red meat, fish, lamb, dressing, risotto or vegetables. Presented in a nice and elegant glass bottle with a grinder.

Best before: approx. 2 years
Content: 190 g
100 % recyclable glass

Ingredients: Salt, 5-grain pepper (8%) (black, white, green, pink, allspice), thyme (2%), shallots (6%), garlic.