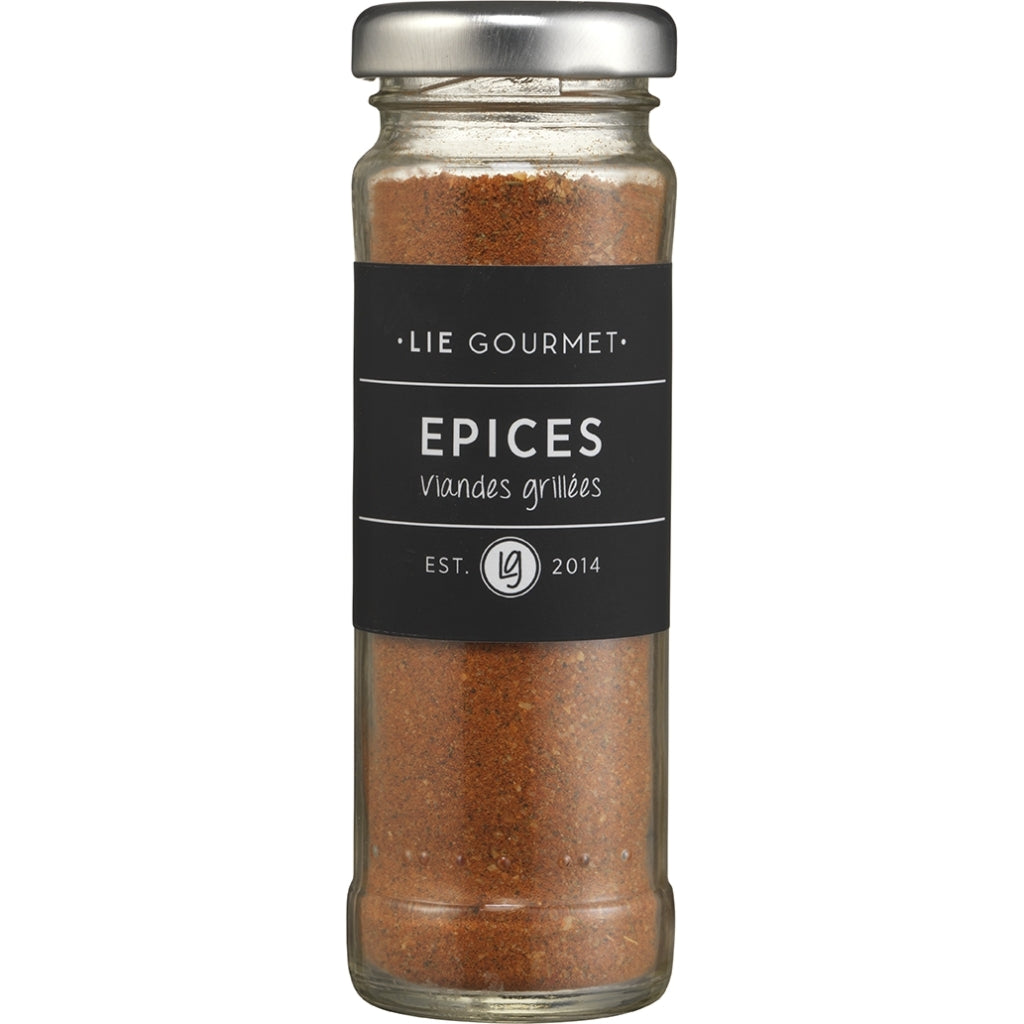 Spice blend grilled meat (60 g)
€5,75
Delicious spice blend for grilled meat from Provence. Perfect for all your meat dishes, and marinade, herb butter or dressing to enjoy with your meat. Mix the spice blend with olive oil and drizzle the marinade on your meat before cooking.

Best before: approx. 1,5 years
Content: 62 g
100 % recyclable glass bottle
Store dry

Ingredients: Salt, sweet smoked paprika, onion, sweet paprika, pressed garlic, sugar, Herbes de Provence (rosemary, thyme, oregano, basil), black pepper.